LinkFor InvoiceExpress is a fast and easy solution for businesses that don't use cloud accounting services.
To know more about LinkFor InvoiceExpress, please click
HERE
.
Below are steps on how to connect with LinkFor IE:

You will be prompted to connect your accounting software. Click on "I'm not using any of these".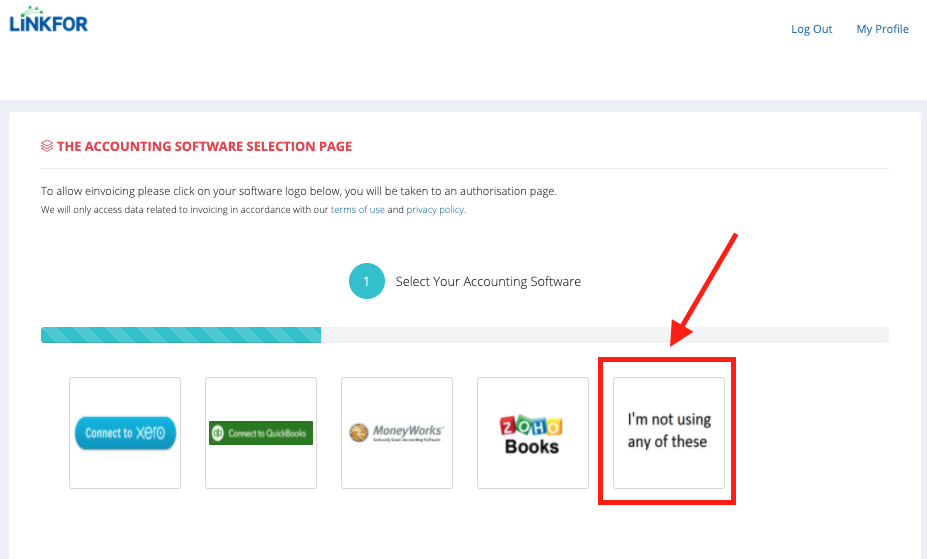 Click on "Take me there" below the LinkFor InvoiceExpress logo.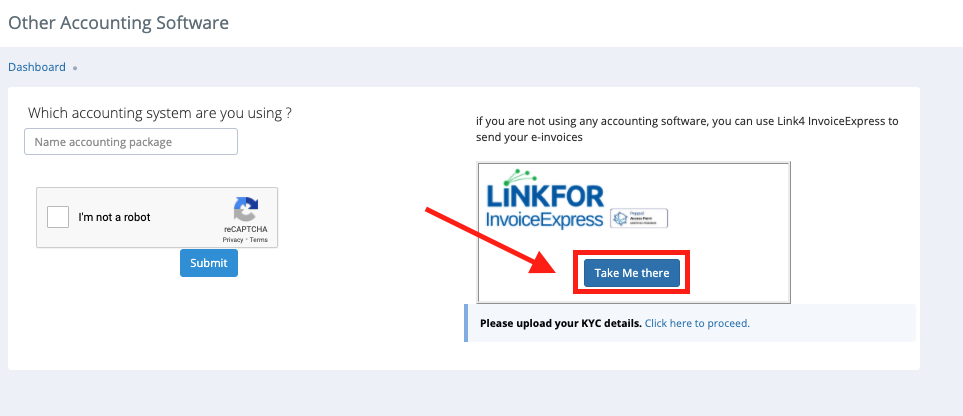 Click "Dashboard" on the side panel to submit your KYC document.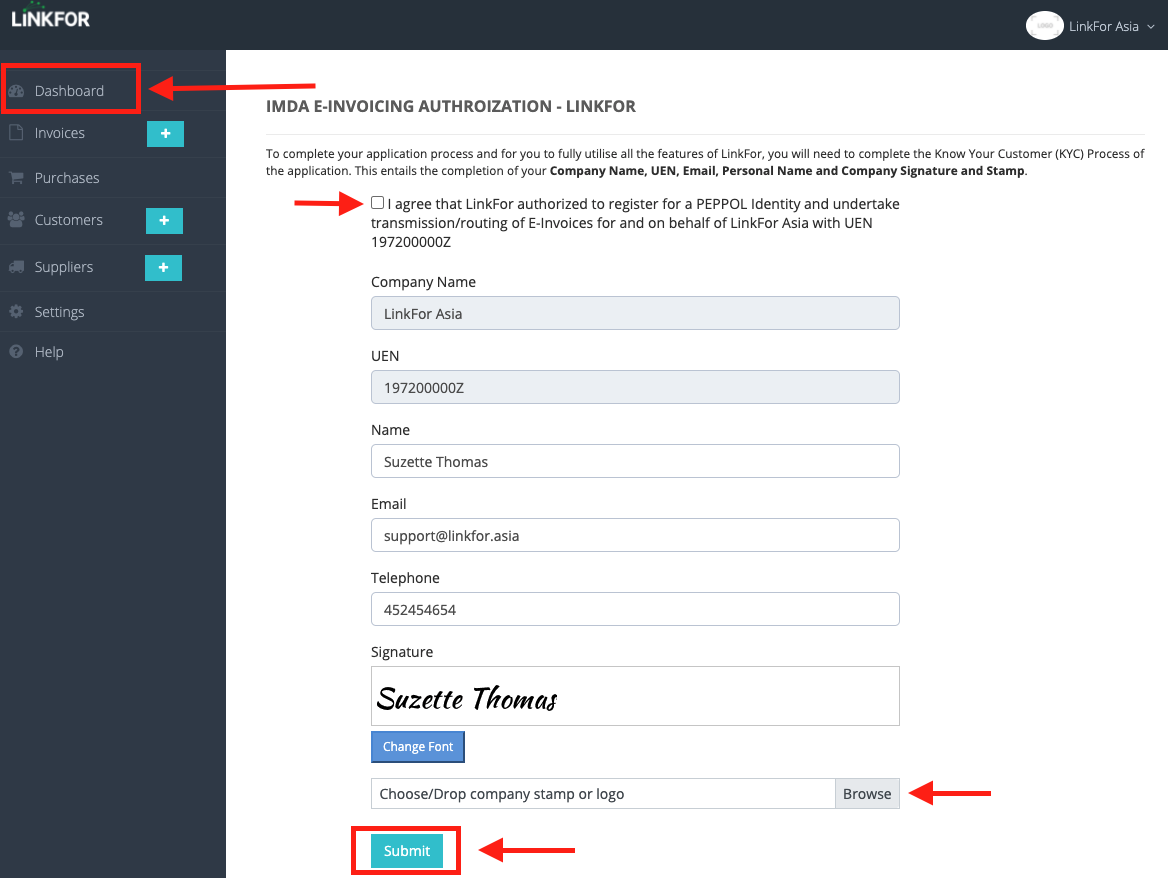 You will then see this page below after clicking the "Submit" button.

Please allow 24-48 hrs for us to complete the KYC process and registration of your Peppol ID.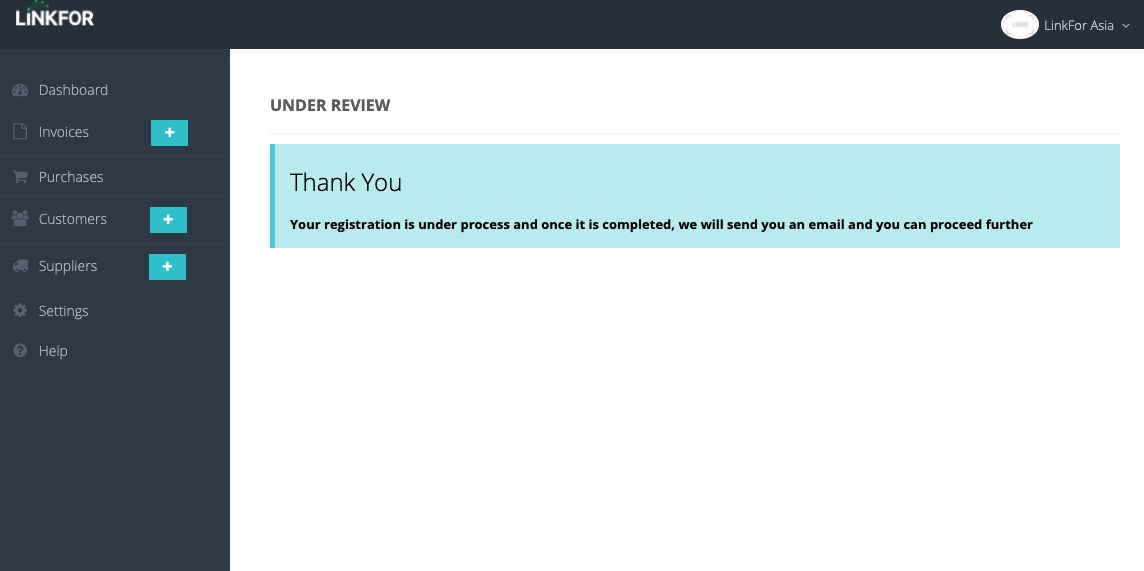 You will get an email notification once the KYC process is complete and you will be able to access your LinkFor dashboard and start transacting with InvoiceNow.
If you have any questions or you need further assistance to complete this step, please send us an email to support@linkfor.asia
, or you can use our live chat assistant found at the bottom right corner of our website.