How to Connect QuickBooks to LinkFor
Step 1
Click the "SIGN UP" button on our homepage.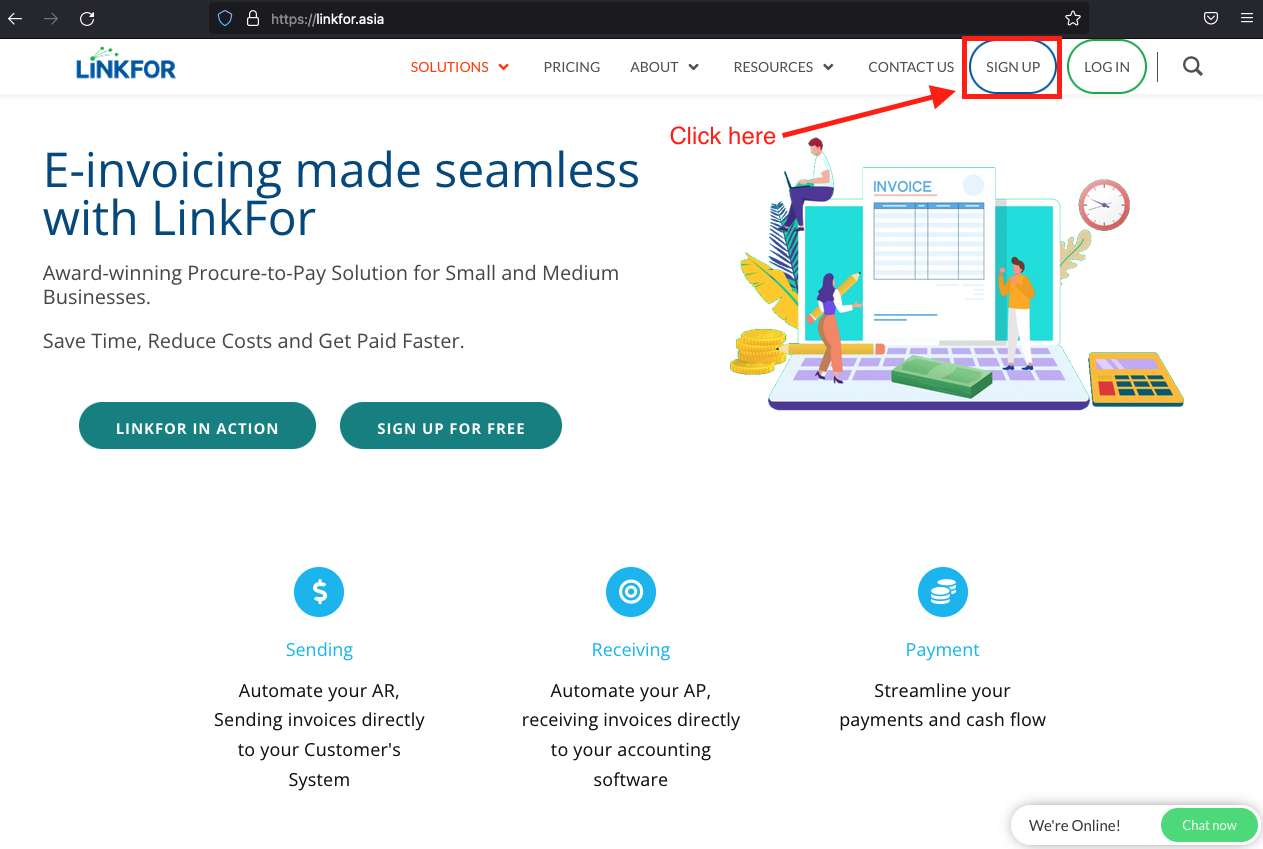 Step 2
Fill up the LinkFor registration form.



2a. Start signing up by entering your full name, email address, and password.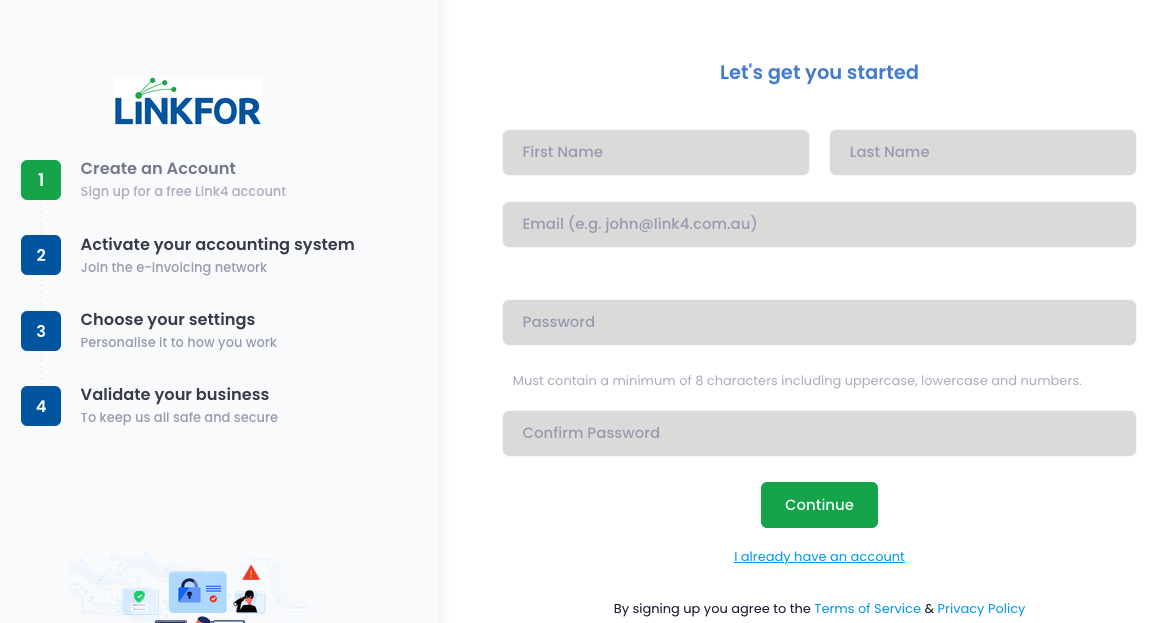 2b. Next, enter your UEN, company name, region, postcode, and mobile number.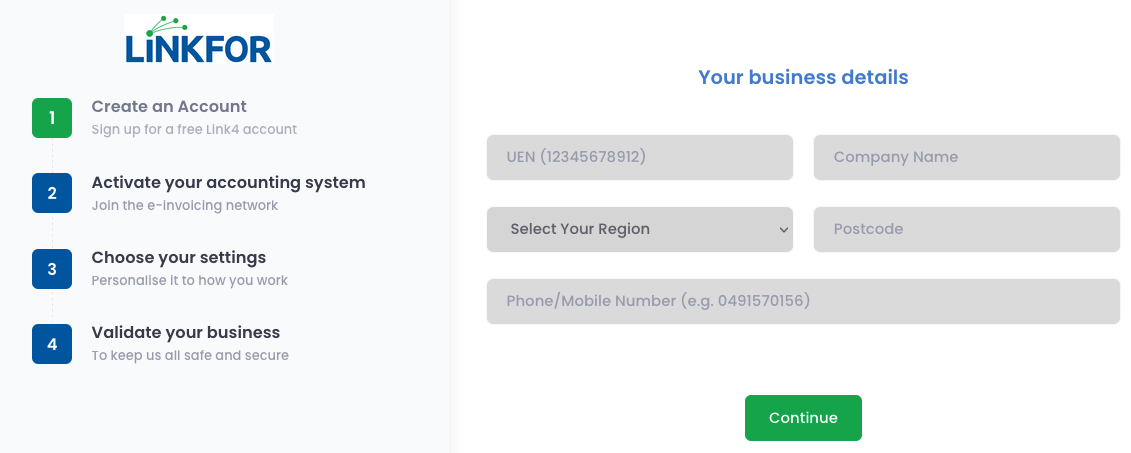 2c.
Click "Connect to QuickBooks".




2d. Select the company file that you would like to use and click "Continue".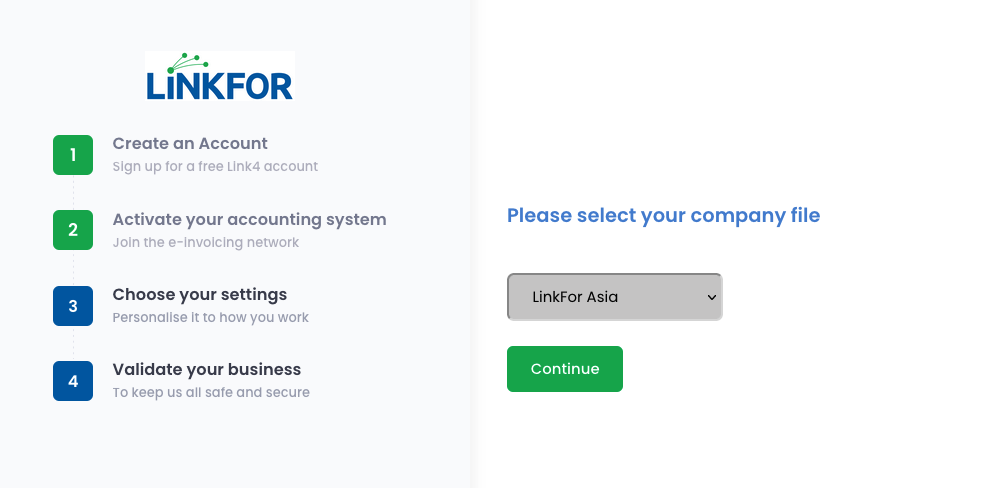 Step 3
Personalise your e-invoicing options, you can enable/disable receiving and sending. By selecting "Yes" means enabling, and selecting "No" means disabling. You can update these settings anytime on your e-invoicing Access Point settings, by going to SETTINGS > e-invoicing Access Point.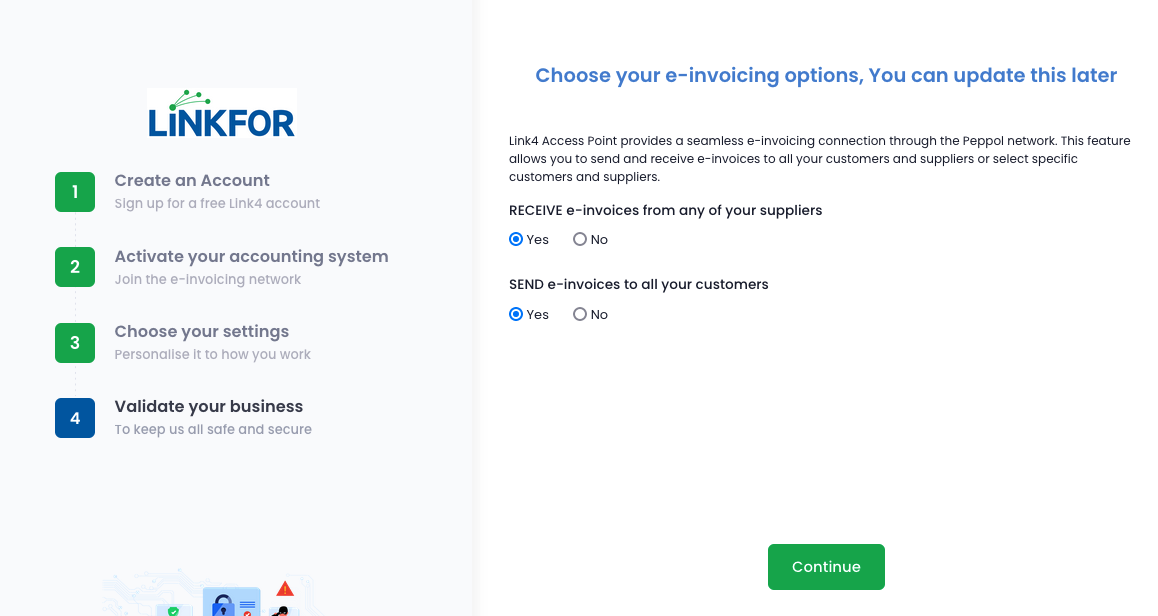 Step 4
Lastly, validate your business by completing the KYC (Know Your Customer) form.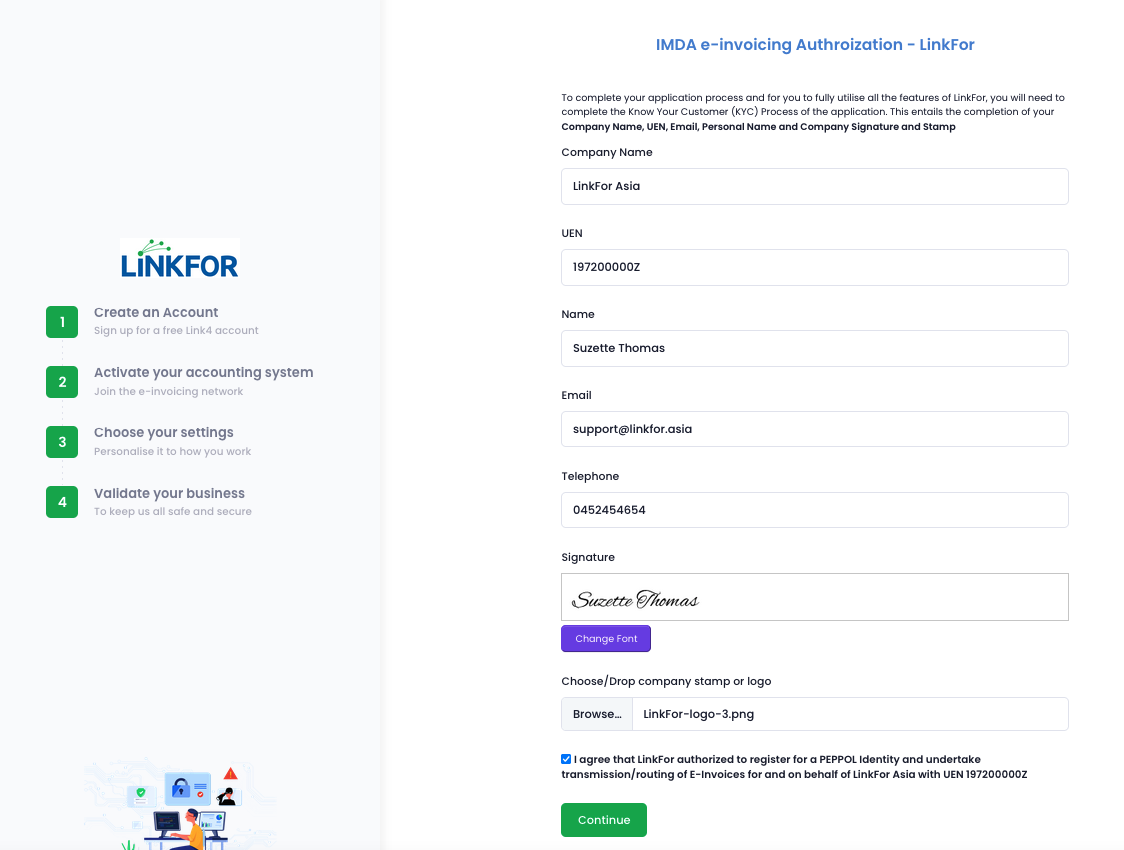 You will get this page once you've completed the signup process, and you can check your dashboard by clicking "Go to Dashboard". The KYC process may take 24-48 hrs to complete and you will get an email notification once your business has been verified and registered to Peppol Network.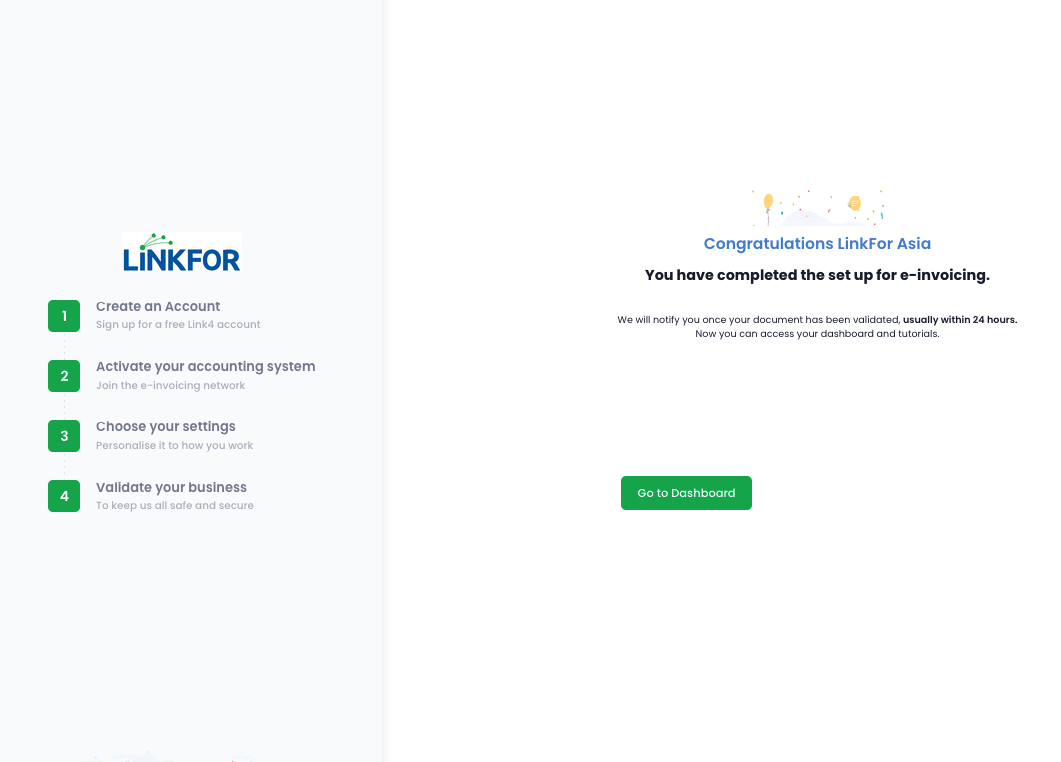 If you have any questions please don't hesitate to contact us via email at
support@linkfor.asia
or via the live chat at the bottom right of our website.
Related Articles

Update your customer/supplier UEN in QuickBooks

Below are Steps on How to Update your Customer/Supplier UEN in QuickBooks: IMPORTANT: UEN is the unique identifier for business on the InvoiceNow network. In order for e-invoicing service providers like LinkFor to deliver your invoice, you must add ...

How to send an e-invoice through LinkFor using QuickBooks

Once you have successfully connected your LinkFor account with QuickBooks, you can start sending e-invoices to your customers by creating the invoices as you normally do in QuickBooks. Before sending eInvoices There are a few points to remember ...

How to Connect MoneyWorks with LinkFor?

To connect MoneyWorks with LinkFor you need the MoneyWorks Desktop Application to proceed. When you signup with LinkFor, and chose MoneyWorks as your accounting software, you will get this prompt below. Simply login to your MoneyWorks desktop ...

How to Connect with LinkFor IE?

LinkFor InvoiceExpress is a fast and easy solution for businesses that don't use cloud accounting services. To know more about LinkFor InvoiceExpress, please click HERE. Below are steps on how to connect with LinkFor IE: Step 1: Login or Signup ...

[QuickBooks] Preparing for the IMDA Demo

Once you've completed the CorpPass authorisation process, you can start sending and receiving invoices within the InvoiceNow network. IMDA will be scheduling a demo with you to ensure that your InvoiceNow solution works. This guide helps you prepare ...