If CNW Electrical is not listed as a supplier in your accounting software, please follow these steps to add CNW Electrical as a supplier.

Step 1 Log in to your MYOB account then click on the "Contacts" menu and select "Create contact."

Step 2 Provide CNW Electrical details and use the ABN number 48 009 669 836. Click "Save."

Once created, login to your Link4 account by clicking the login button at the top right-hand side of the website. Follow the steps below to sync CNW Electrical to your Link4 account.










Syncing CNW Electrical to Link4:





Step 1 Select the "My Suppliers" menu and click on the "Synchronize Contacts" button to update your contact list in Link4.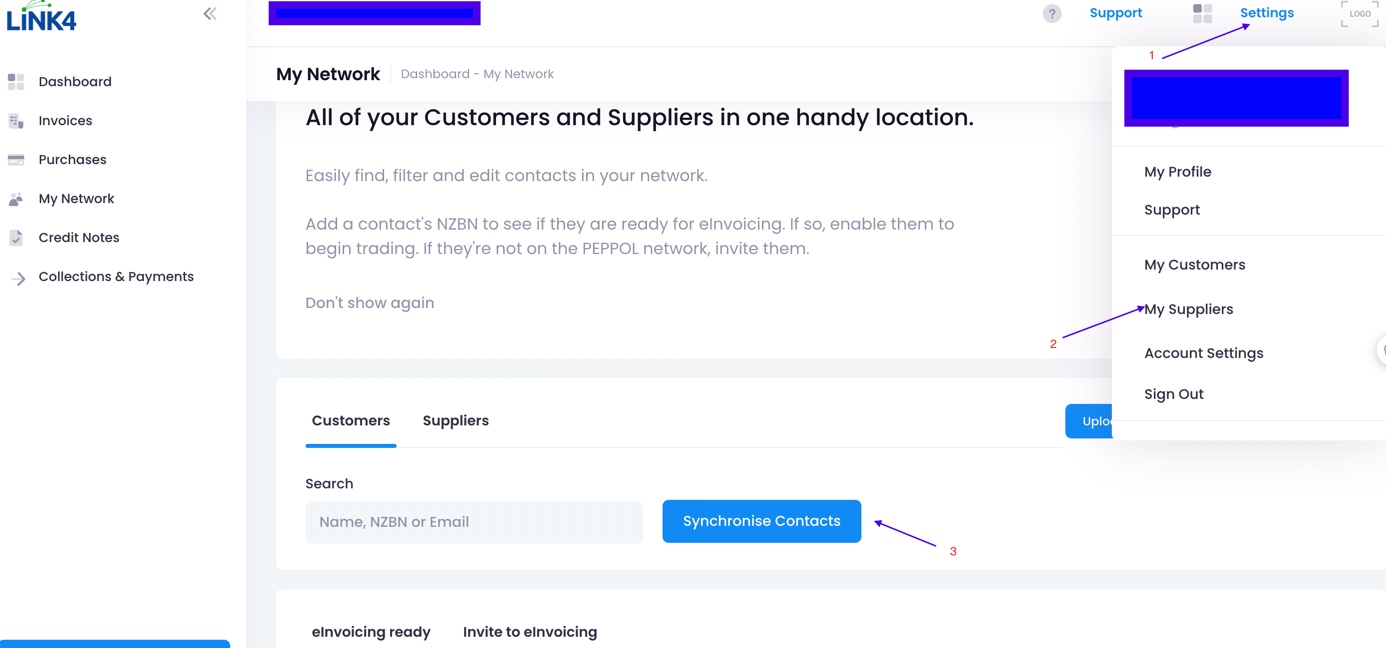 Step 2 CNW Electrical will be automatically added to the "Featured Suppliers" section.

If you need any assistance, please feel free to contact our Customer Success team at support@link4.com.au or through the live chat window at the bottom right-hand corner of your screen.