This article aims to help you with inviting users and contacts to access your account with either admin or user privileges.
To make these changes, click on SETTINGS > ACCOUNT > USER.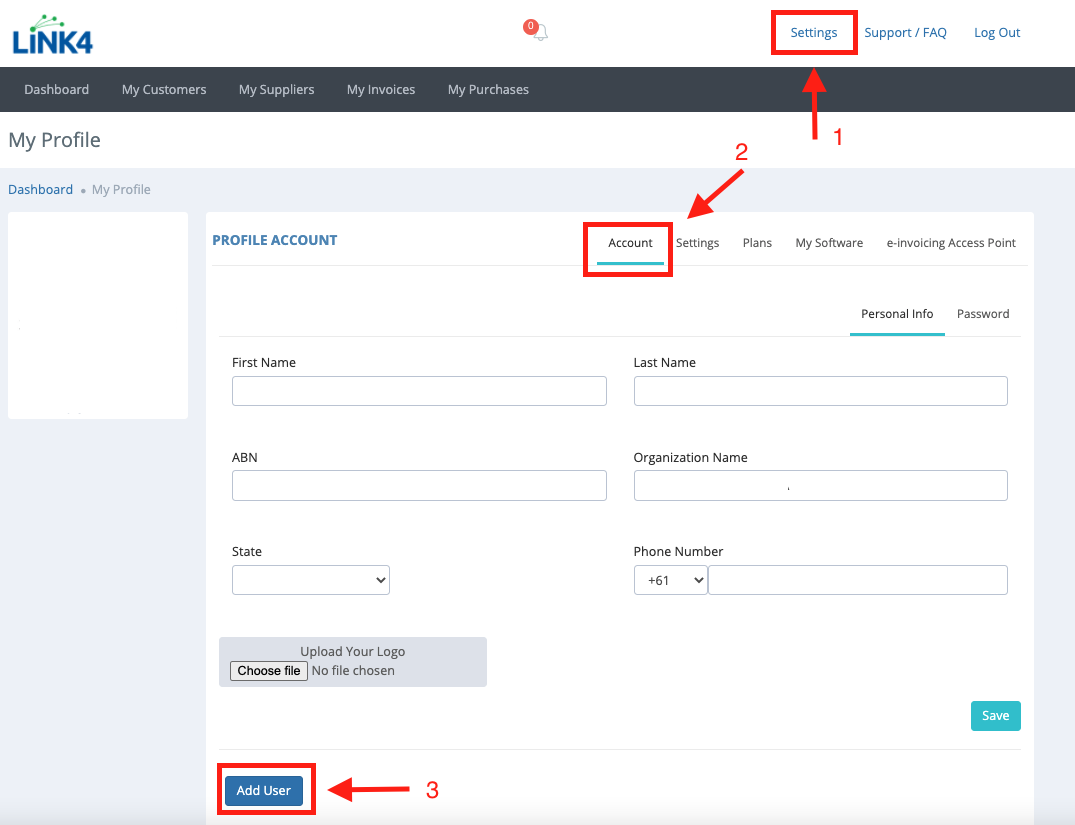 Add Your Accountant/Bookkeeper as an Admin
This will allow your accountant and/or bookkeeper to oversee your connections, transactions and process your invoices. When adding an accountant or bookkeeper ensure you select accountant as the "user type". This process is shown in the image below.
Adding Admins and Other Users
You can add multiple admin users to your account and you can also add additional users from your company. When adding admins or users ensure you specify their "user type" by selecting the appropriate category. The image below shows how these can be added.
Remove an Existing User
To remove existing user from your account, click on the delete icon as shown in the image below.