You can invite your Suppliers to join the Network by going to the "Invite to eInvoicing" section on "My Network" page in Link4 and click on the "Invite to PEPPOL" button
(clicking on this button will send an invitation to your Supplier via email).
If your Supplier is on the eInvoicing Network, they will be listed under the eInvoicing Ready section.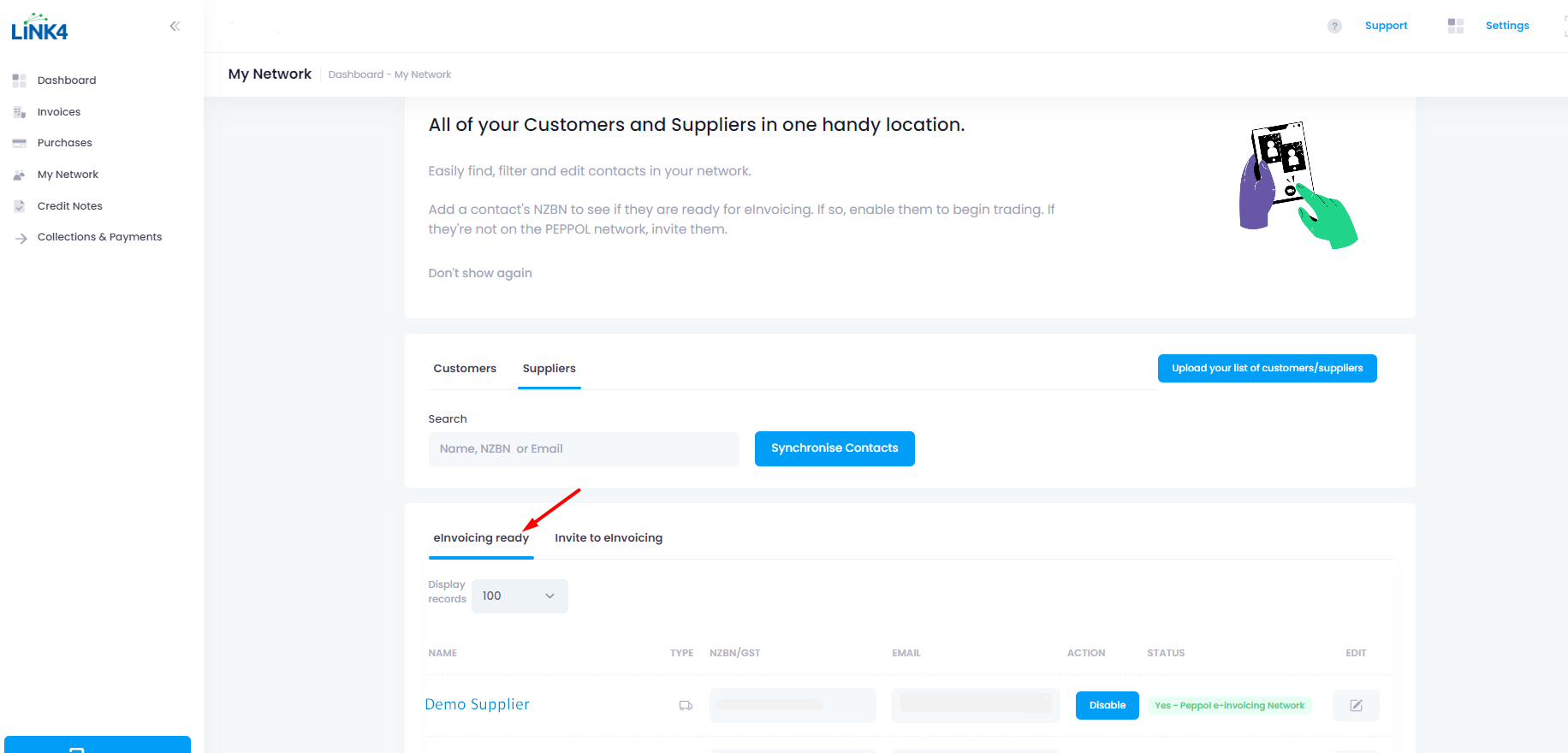 To allow a Supplier to send you eInvoices, p
lease click on the "Enable" button.


If you don't require eInvoices from a certain supplier to be delivered to your accounting software, click on the "Disable" button. This means you will receive the eInvoice in Link4 dashboard but we will not deliver it to your accounting software.
Need further help? Email us at support@link4.co or use the live chat support at the bottom right-hand corner of our website.