How to disable a Supplier from sending you eInvoices?
In order to stop eInvoices from been delivered in to your Accounting System from a supplier, please go to your "My Network" page in Link4 and select the "Suppliers" tab.

Click on the "Disable" button as shown below to stop the invoice delivery from that particular supplier.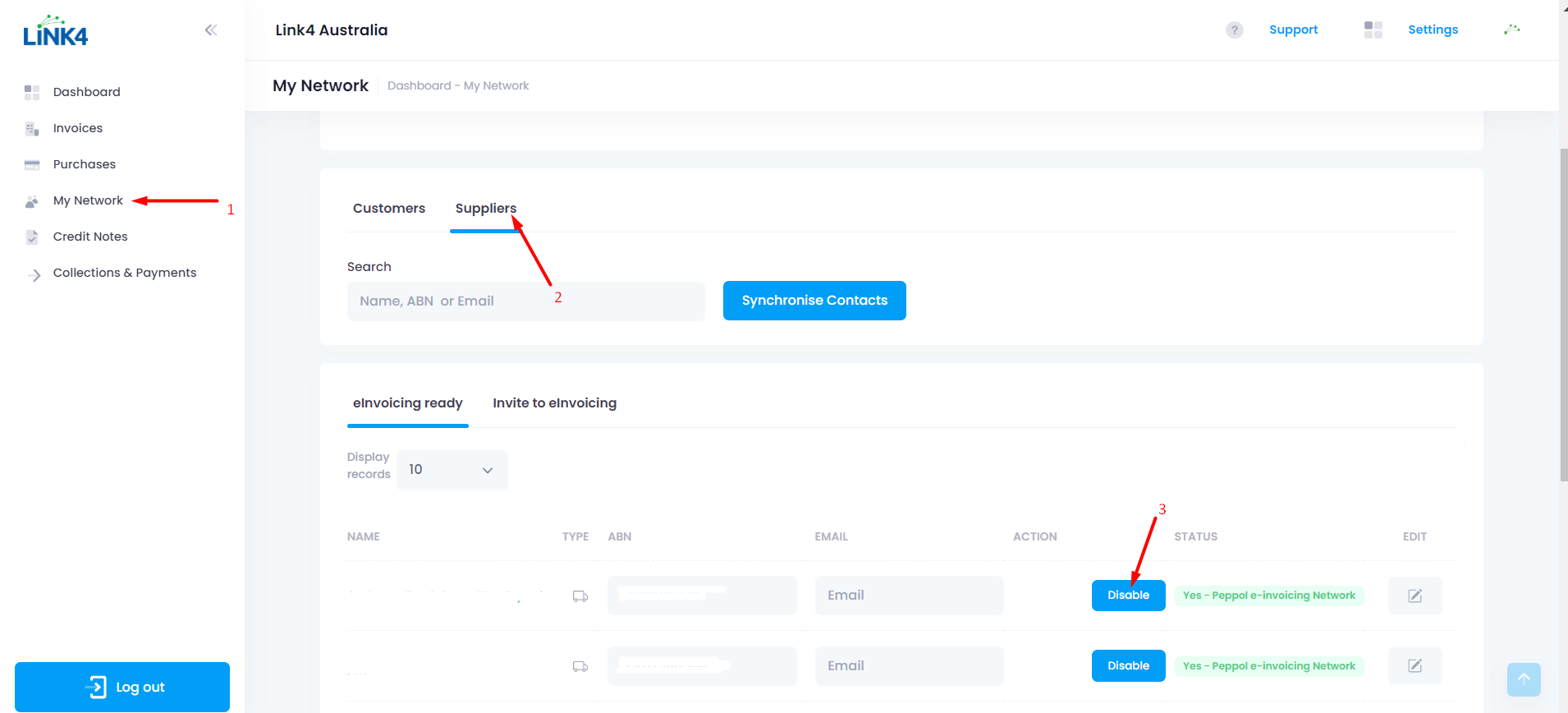 Need further help? We are happy to assist you! Simply email us at
support@link4.co
or use the live chat widget at the bottom right-hand corner of our website.