Activating the two factor authentication will provide an additional level of protection to your LinkFor account.
In order to activate two-factor authentication, please click on the Company Logo and select "My Profile".
In the "My Profile" page, scroll down to enable the "Two-factor authentication" and click on the "Save Changes" button.


Note : The code will be emailed to your user email ID.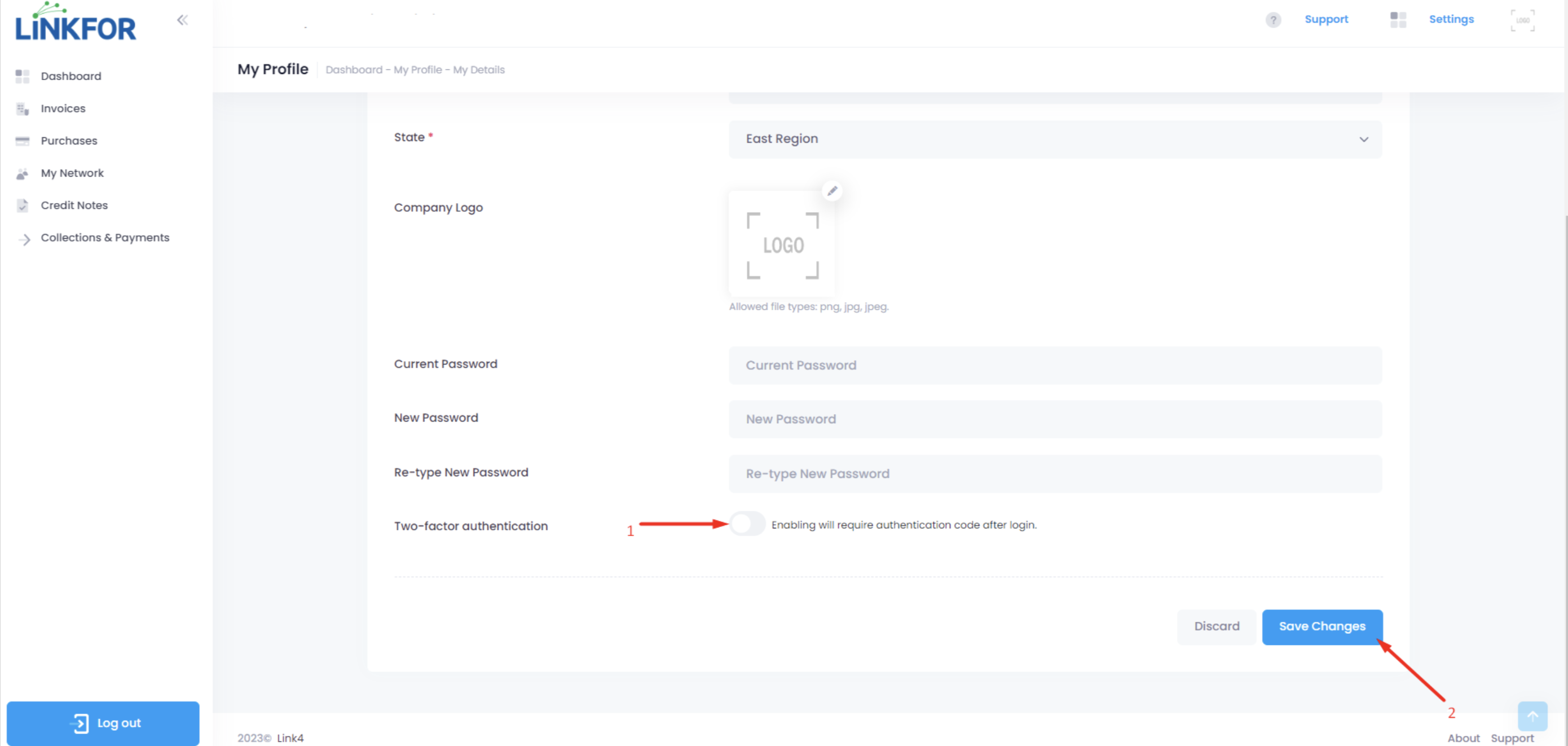 Once you have clicked on the Save Changes button, you will require an authentication code to log in from next time.

Need further help? Email us at support@linkfor.asia or use the live chat support at the bottom right-hand corner of our website.